Nalo Sound
3d Printing | Videography
A plantable portable speaker that brings you closer to nature.
Nalo is a 3D printed wireless speaker that is planted in the ground and encourages people to reconnect with their physical environment. The movement of its internal fluid is inspired by the transportation of liquid within plants. This fluid responds to the layers of Nalo's 3D printed stem.
Design Tools
Rhino + Grasshopper, Stratasys Connex 3 3D Printer, Premiere Pro, InDesign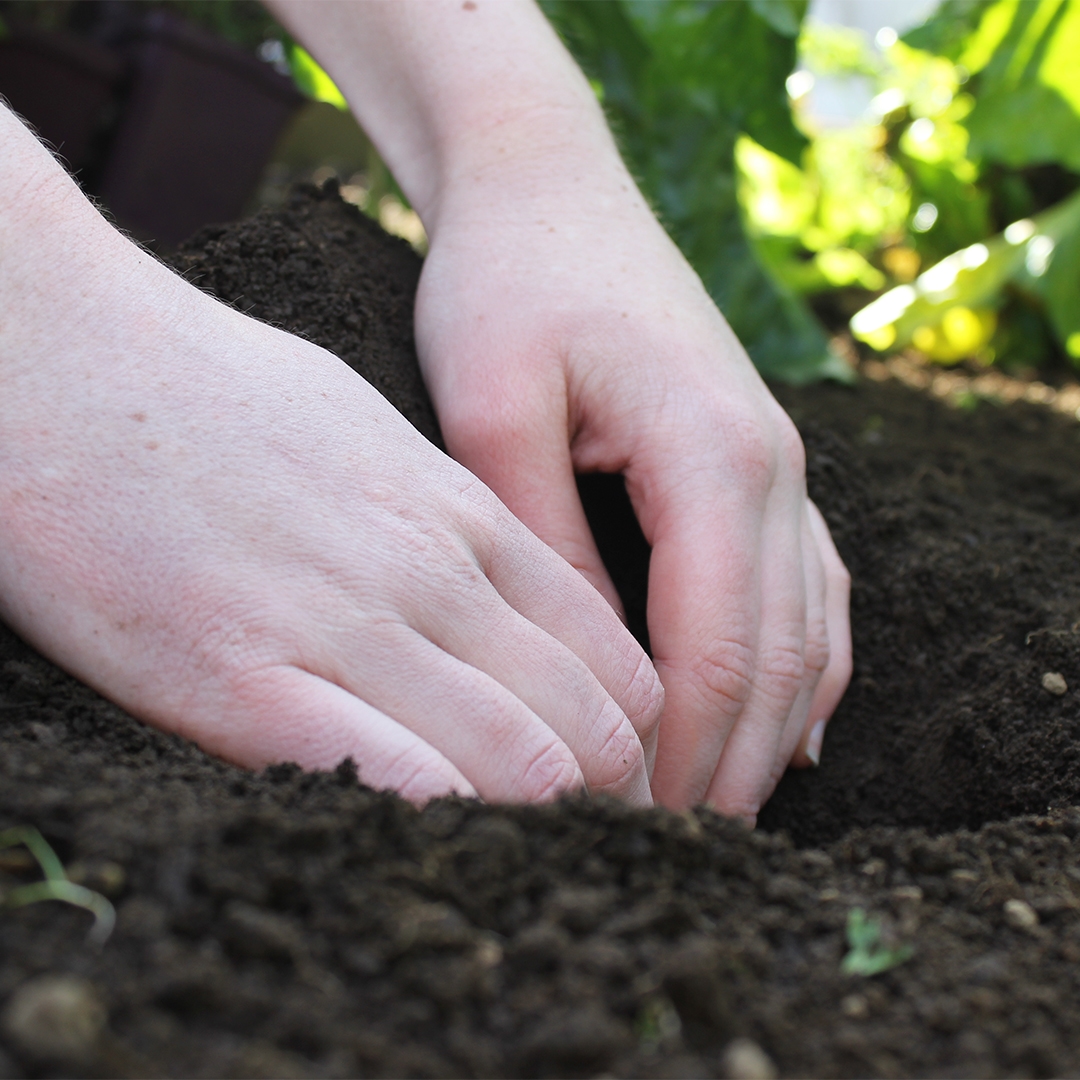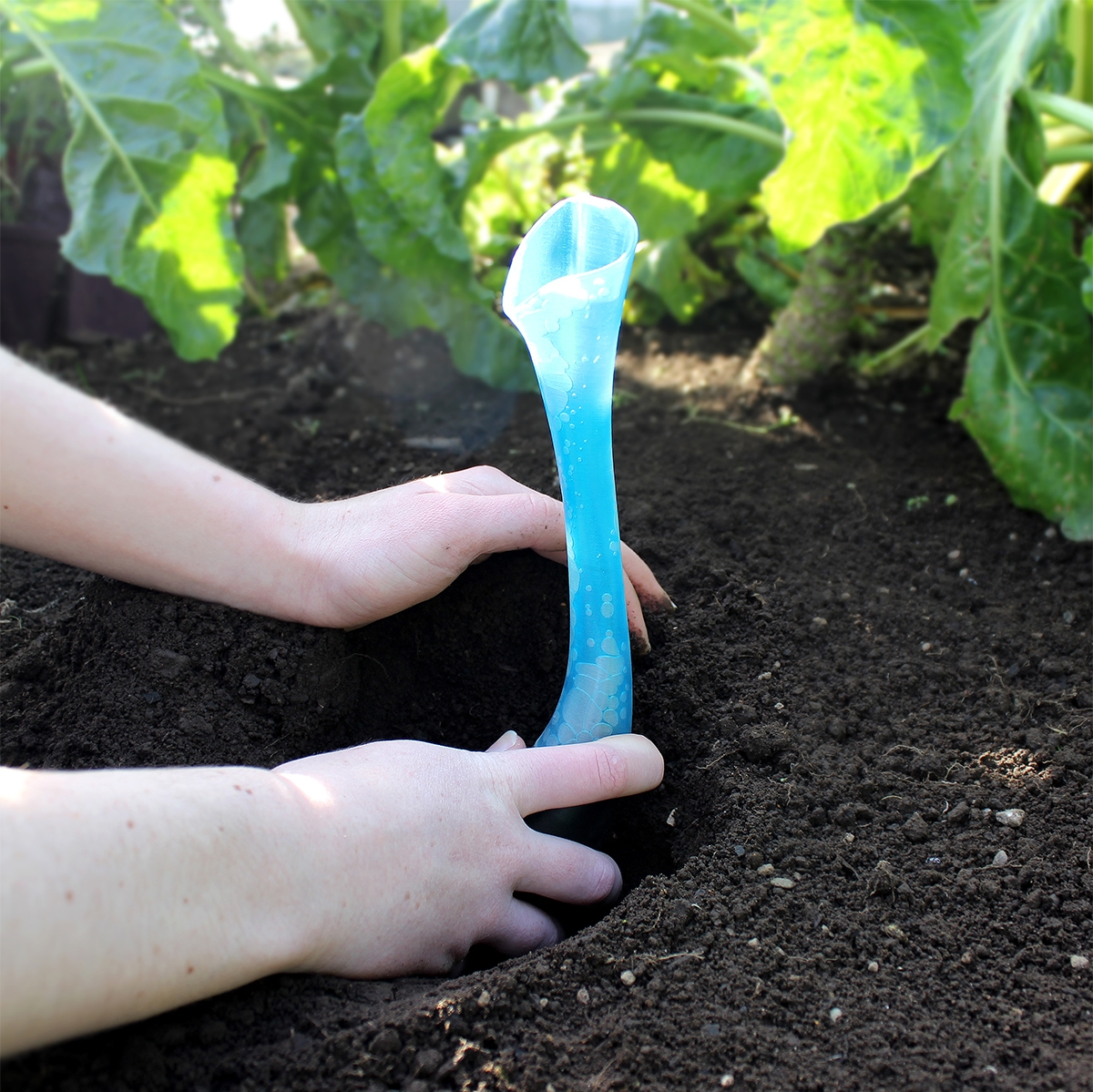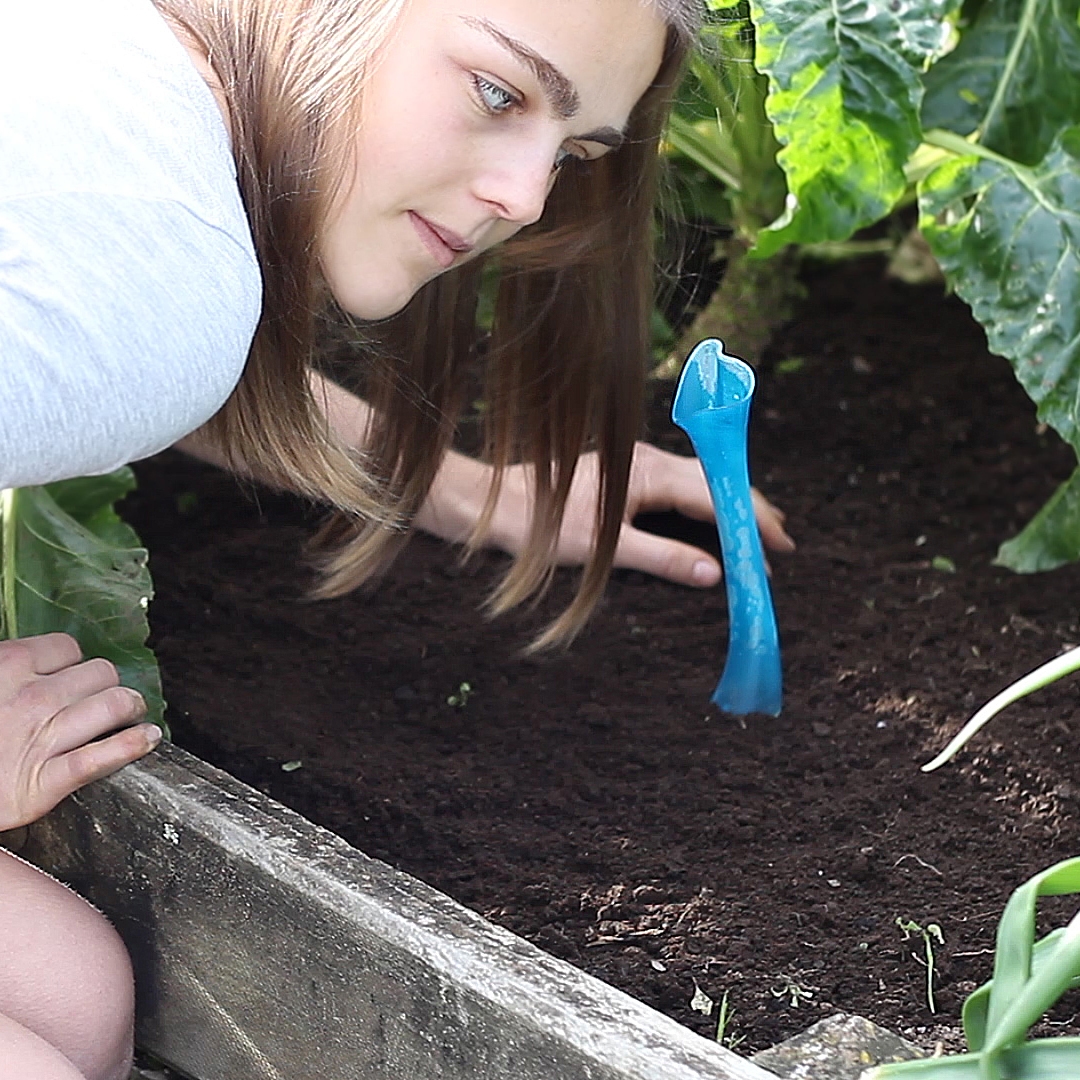 Private sound
The tube is designed to concentrate sound in a small radius to draw users closer to the speaker and therefore closer to nature. It may also be used in an urban environment such as an apartment balcony where people need to be respectful of others.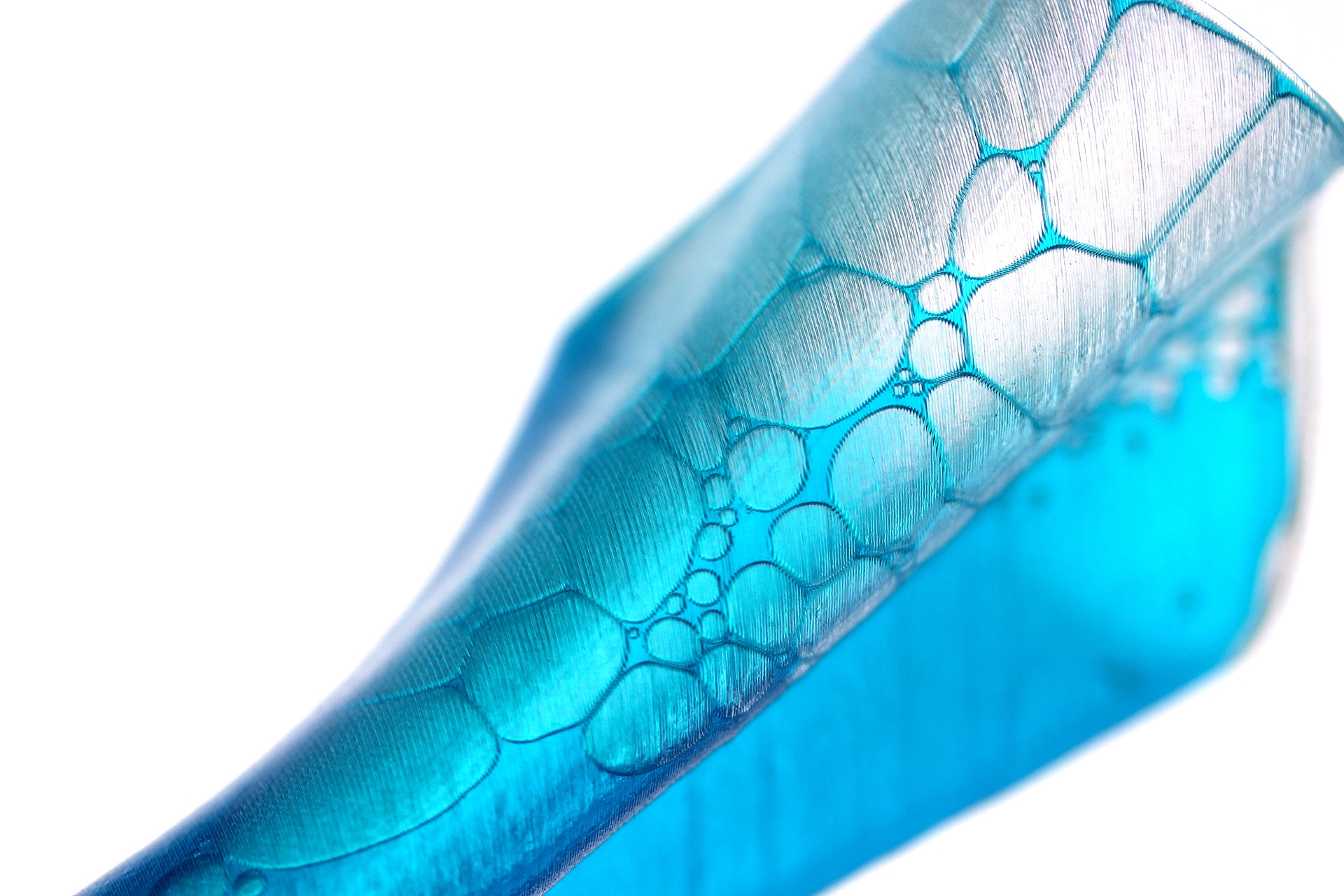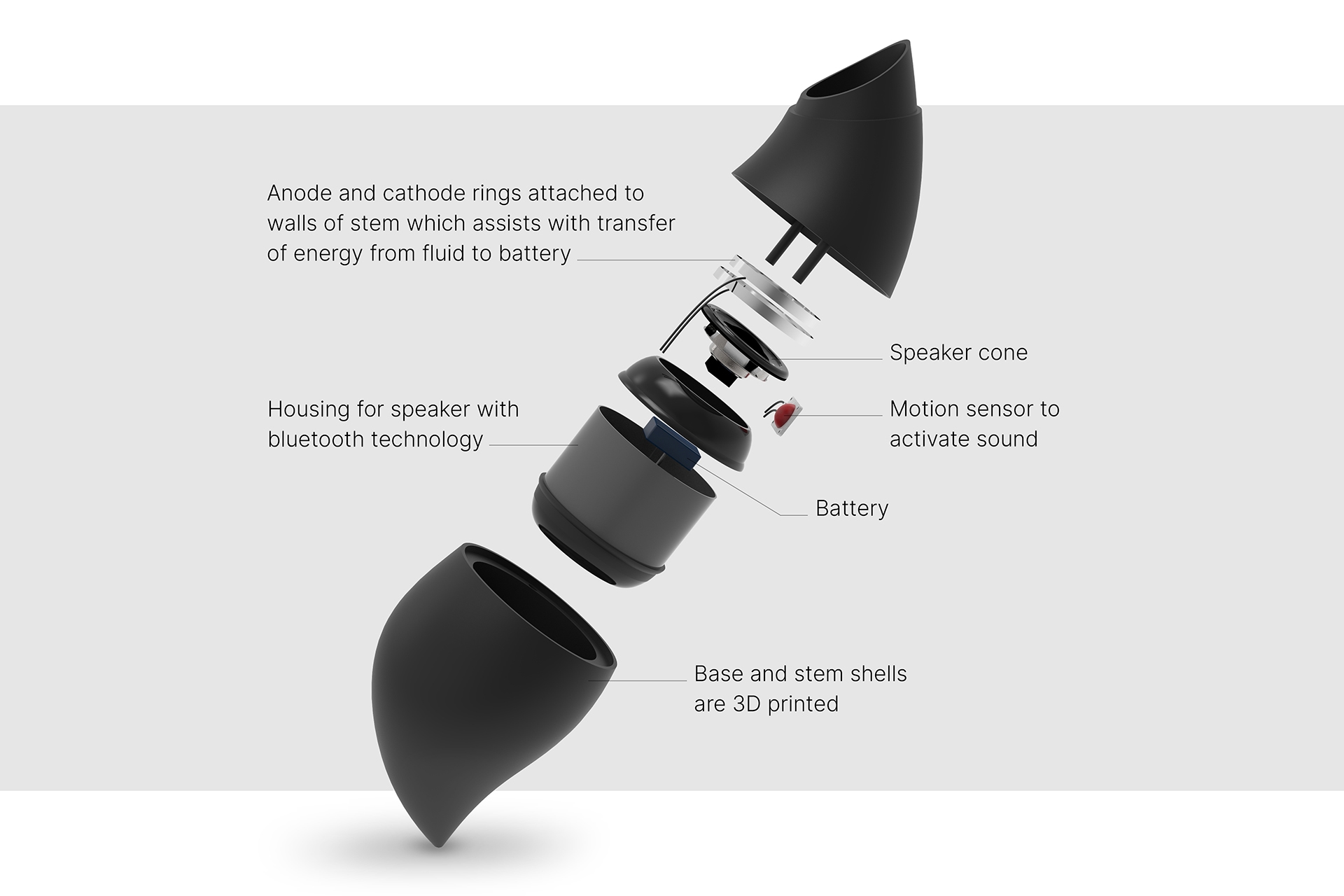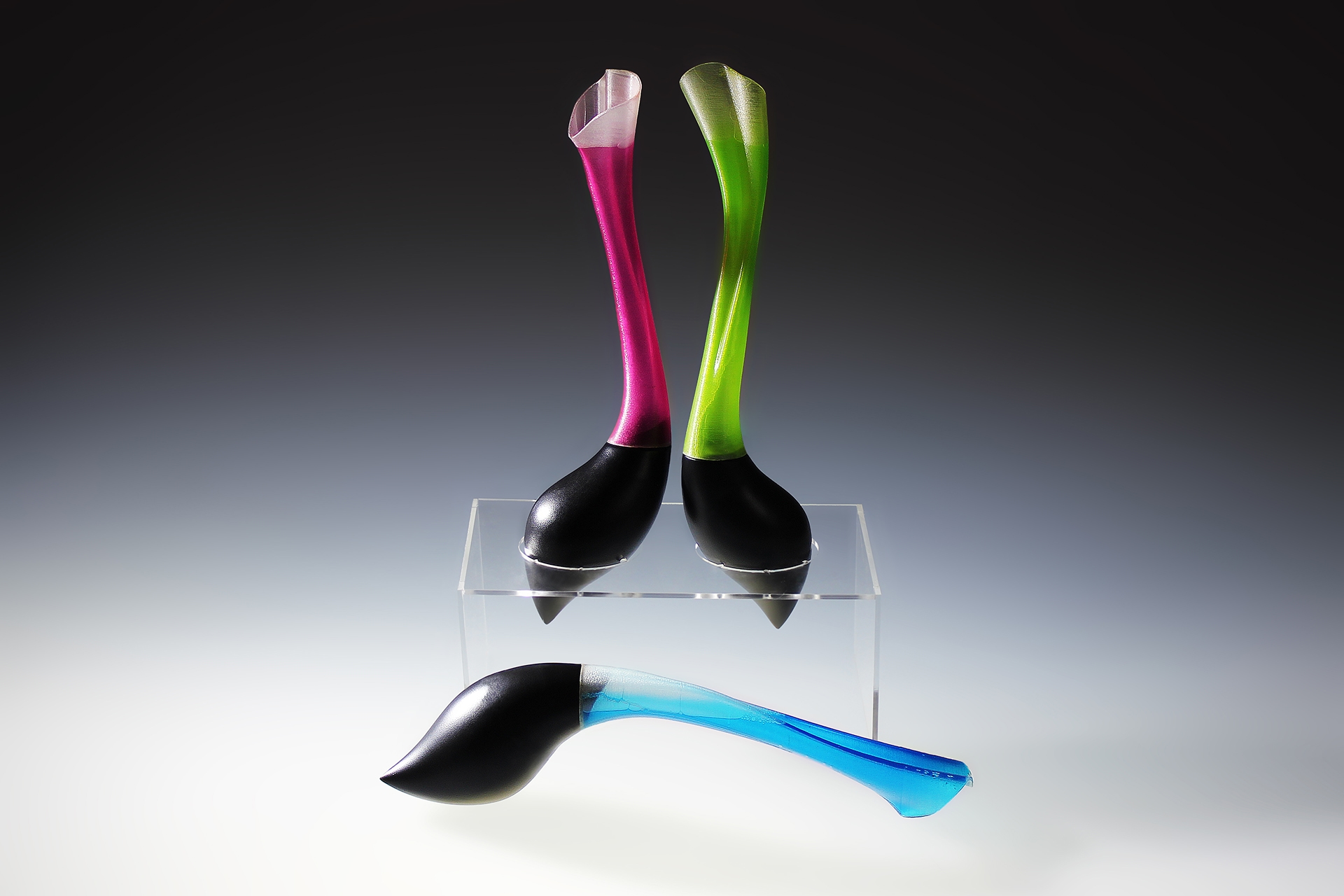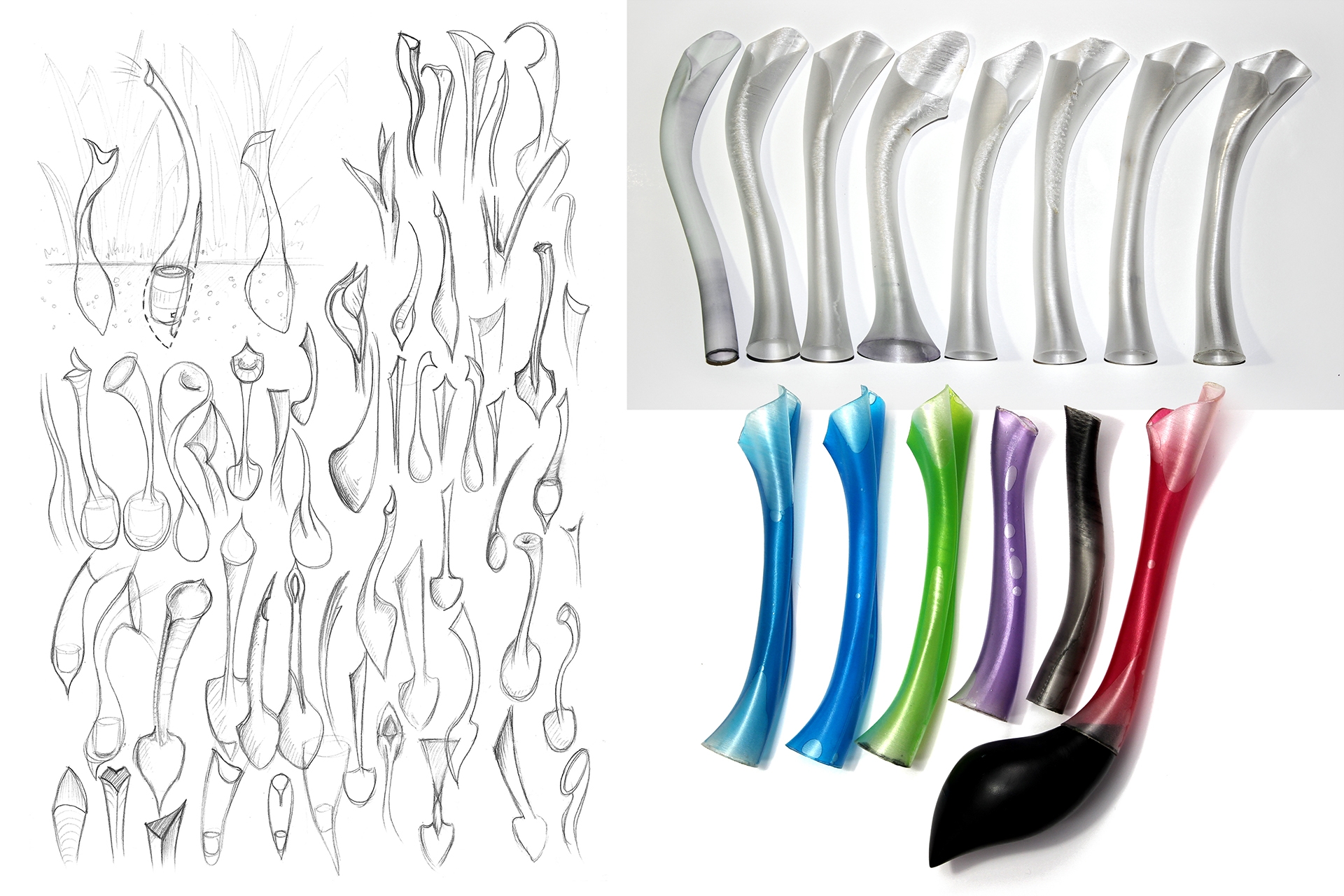 The beauty of materials that move
The dynamic material qualities of Nalo highlight the elegance and innovation of this new listening experience. A method of creating a double-wall profile with a cavity inside was discovered through many 3D printing experiments. This cavity is thin enough to allow the fluid to move through capillary action, responding to the lines of the printed layers.