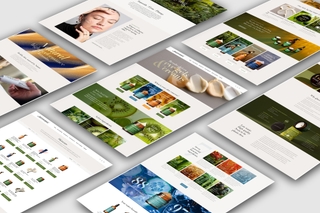 Antipodes Skincare
Web design | E-Commerce | Advertising
Graphic design for New Zealand's heritage skincare brand that creates natural-origin, scientifically validated formulations.
For just over two years, I have worked at Antipodes specialising in design for web and e-commerce. Being part of a small in-house design team has given me insight into many creative processes; from product conceptualisation to launch. We produce assets for a range of digital and printed outputs and I have the flexibility to do either depending on the needs of the team. Antipodes also has a growing global presence which requires designs to be adapted to different markets and languages.
Design Tools
Figma, InDesign, Photoshop, Illustrator, Shogun, Shopify, Houdini
my role
Layout and UI, website page building, compositing
attribution
Creative direction, photography, copy writing and D2C strategy credited to the team at Antipodes.
work experience
March 2021 - Present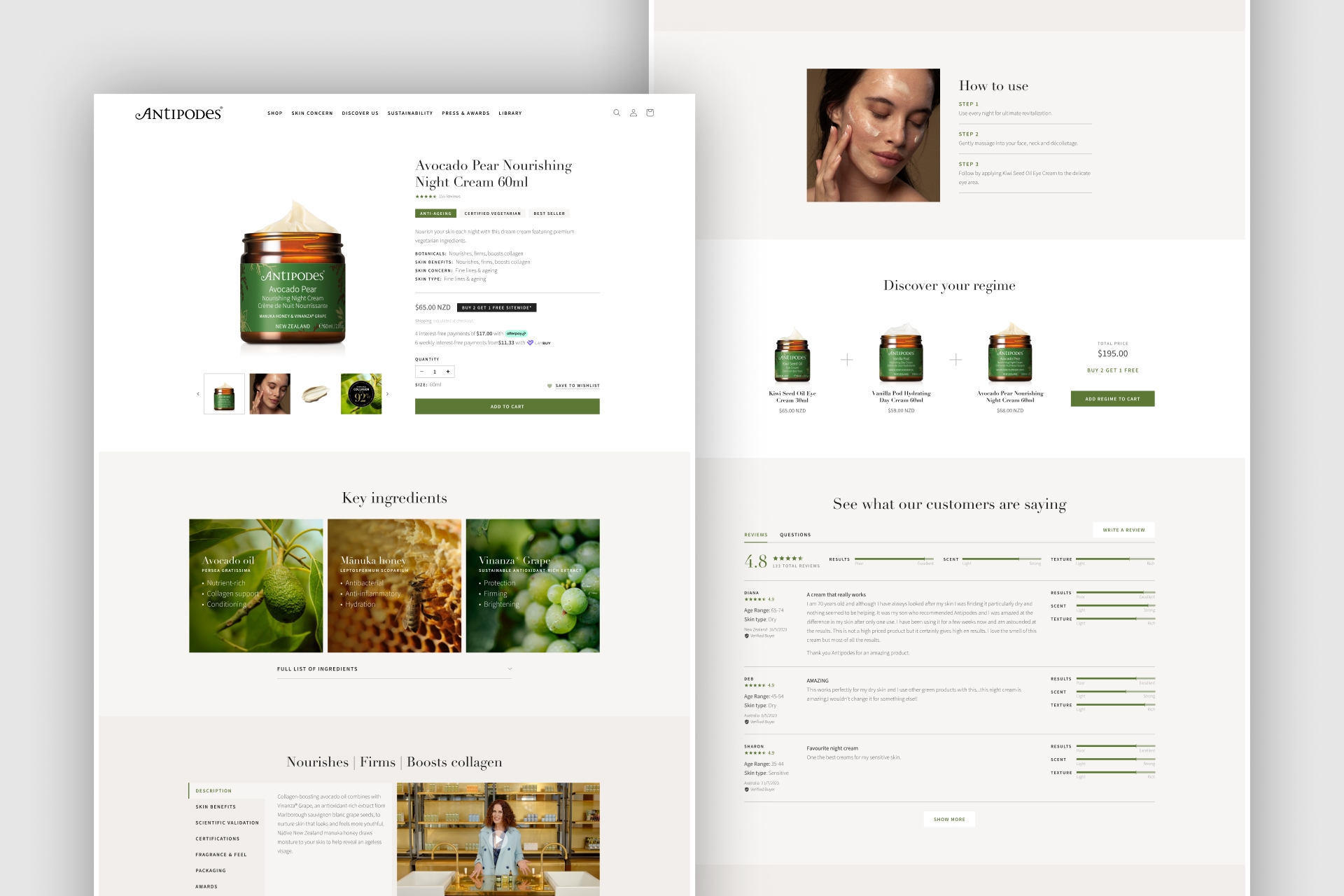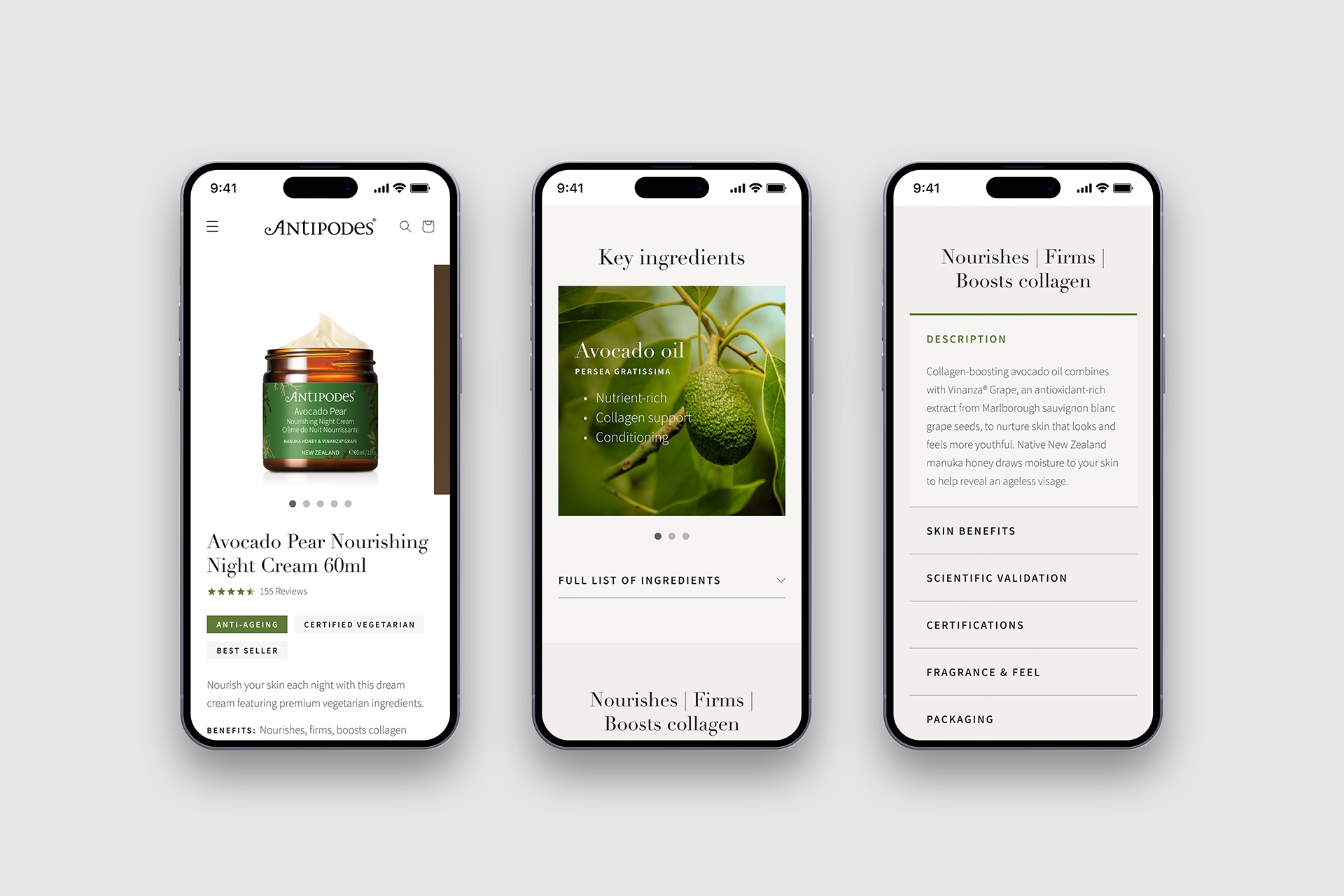 Web Design
Supporting a journey to healthier-looking skin
Antipodes wanted to build trust with customers through education while growing their D2C channels. This prompted a website refresh. The aim was to help customers in their journey to find products suited to their skin and allow them to explore the story of Antipodes.
Working alongside the CEO and communications team, we developed a series of brand discovery pages. I translated these concepts into wireframes and high fidelity mockups before helping to build the pages in Shogun. I also redesigned the layout of our online shop. I collaborated with our e-commerce specialist to craft the shopping experience and ensure a smooth integration with Shopify.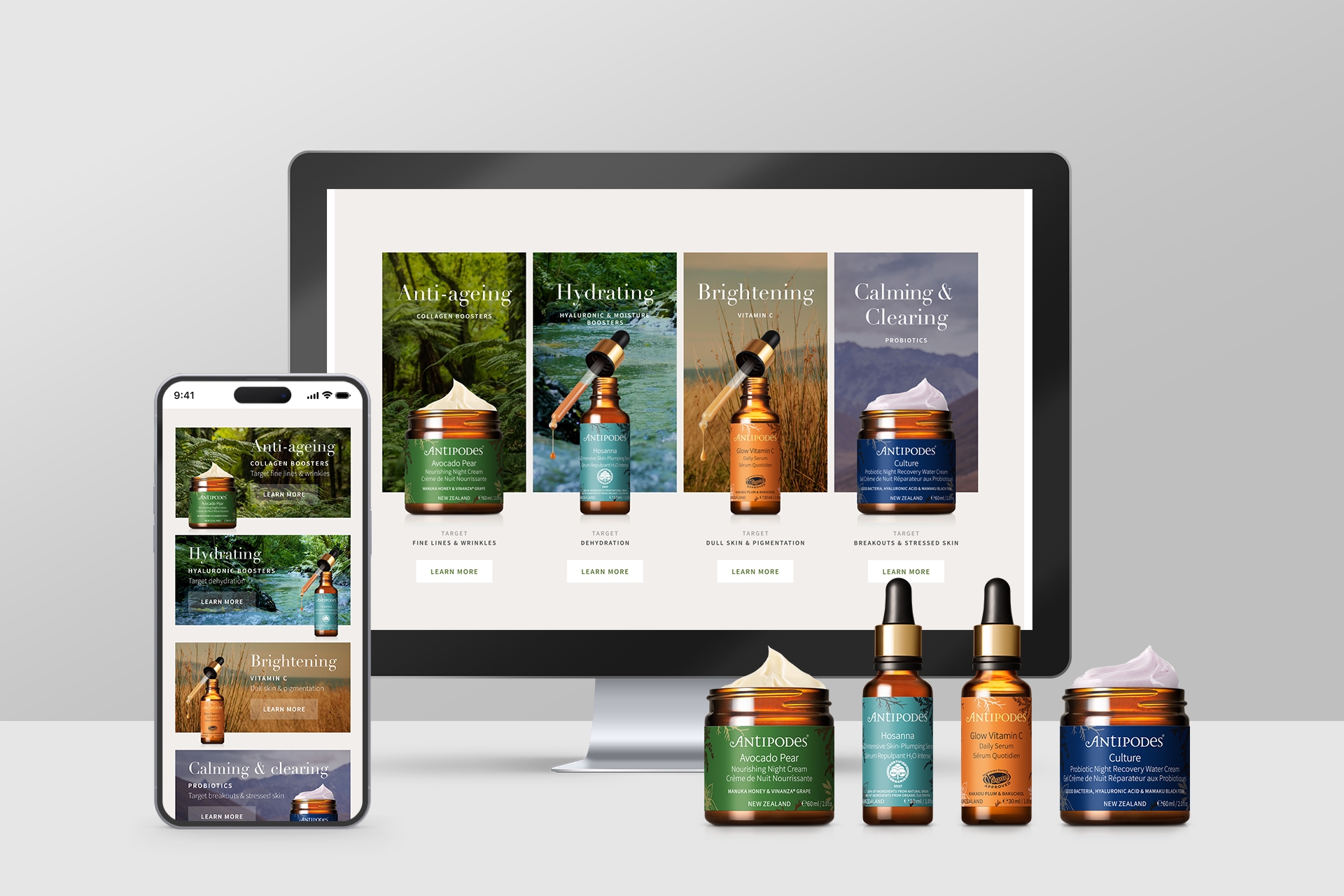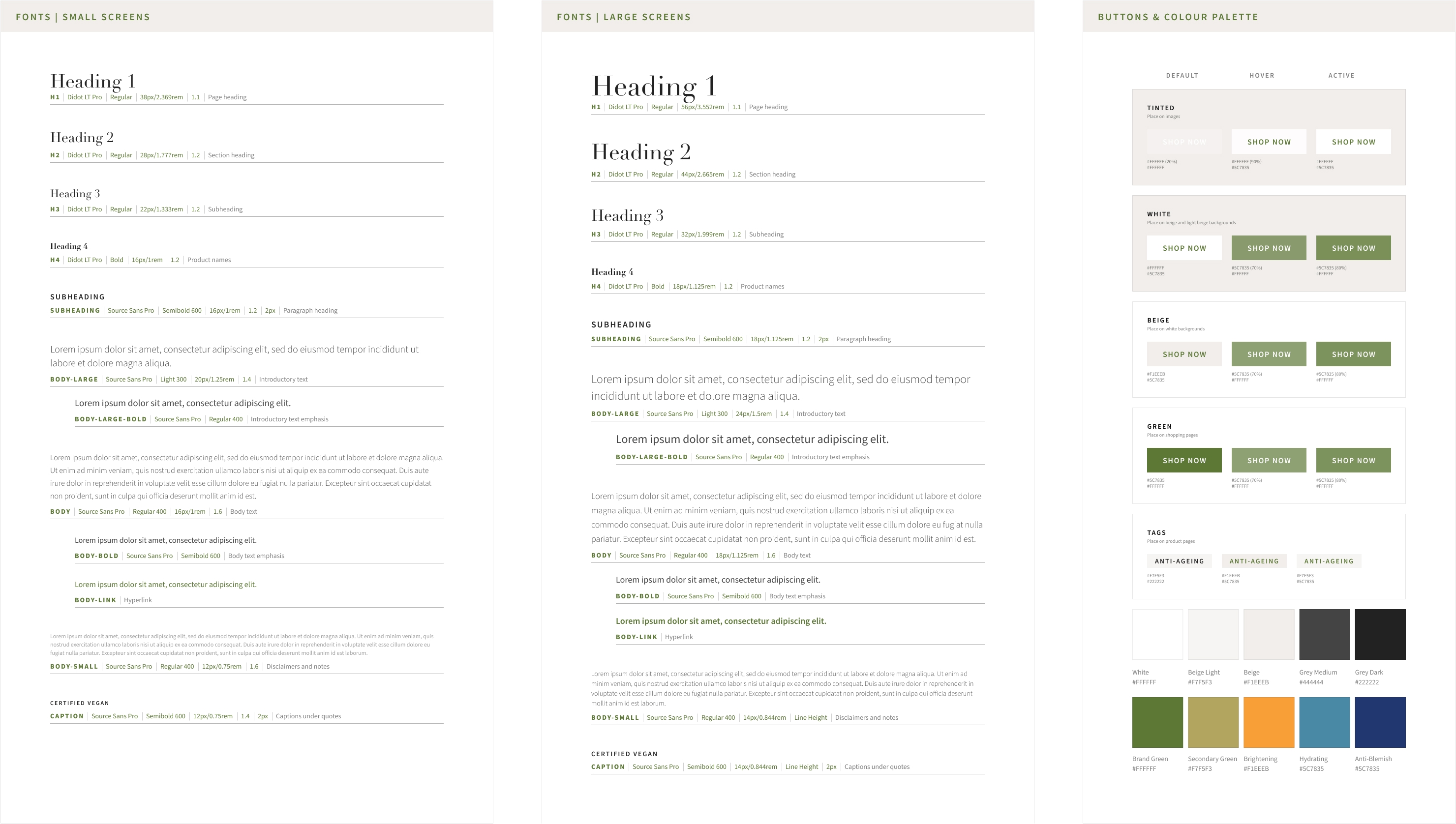 Email Marketing
Connecting with the Antipodes community
Our monthly email campaigns are a great way showcase our brand ethos, promote new products and offer exclusive deals. I design and customise the emails to each of our D2C channels including New Zealand, Australia, United Kingdom, France and the United States. I also help create email flows for onboarding new customers and retaining existing ones.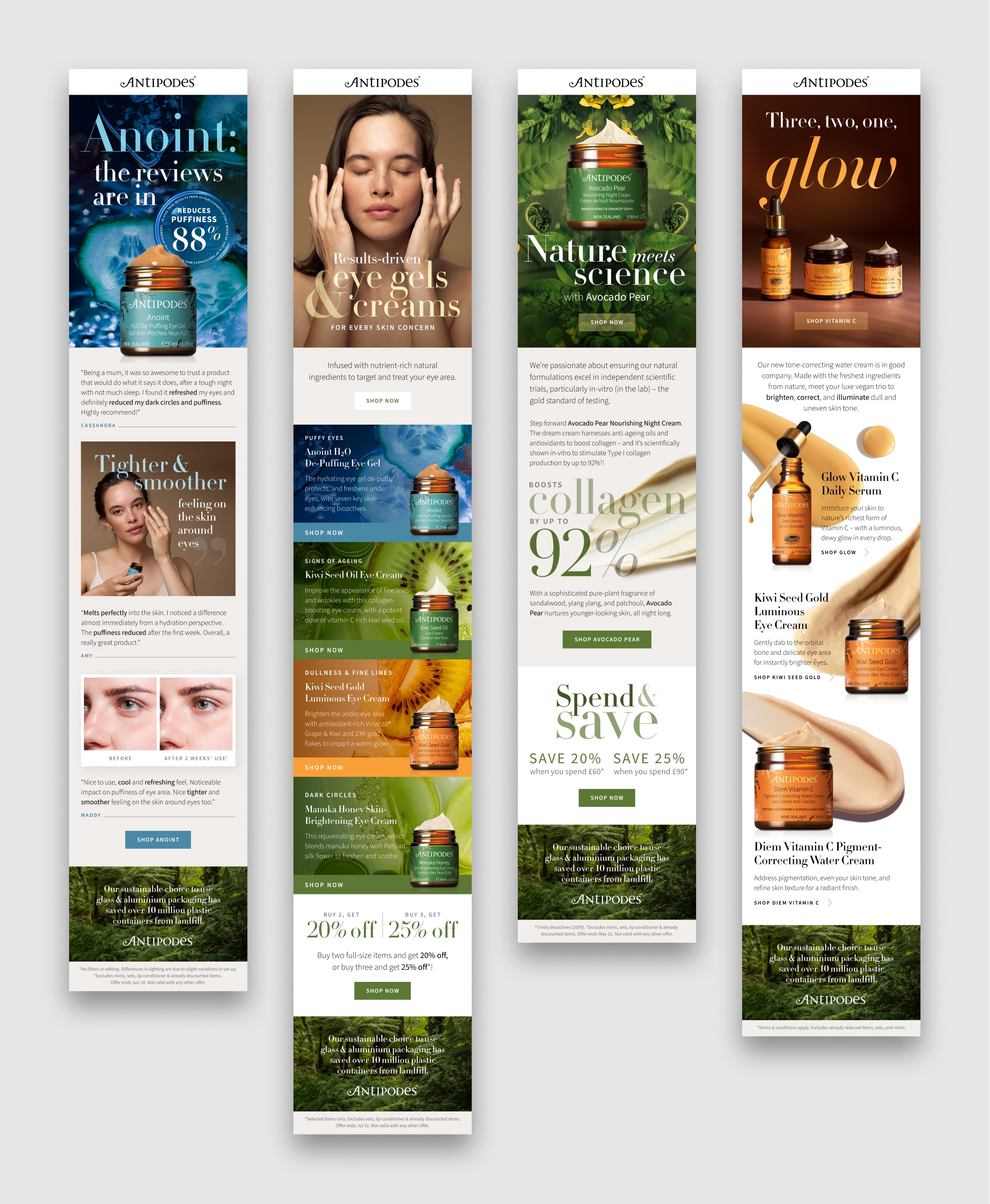 Compositing
Creating product packshots
We have developed a streamlined system for creating packshots using a combination of photography and compositing. Our in-house photographer shoots the plain jars to which I overlay the label, adding curvature and lighting. This process helps create consistency and makes changes easier as the packaging evolves.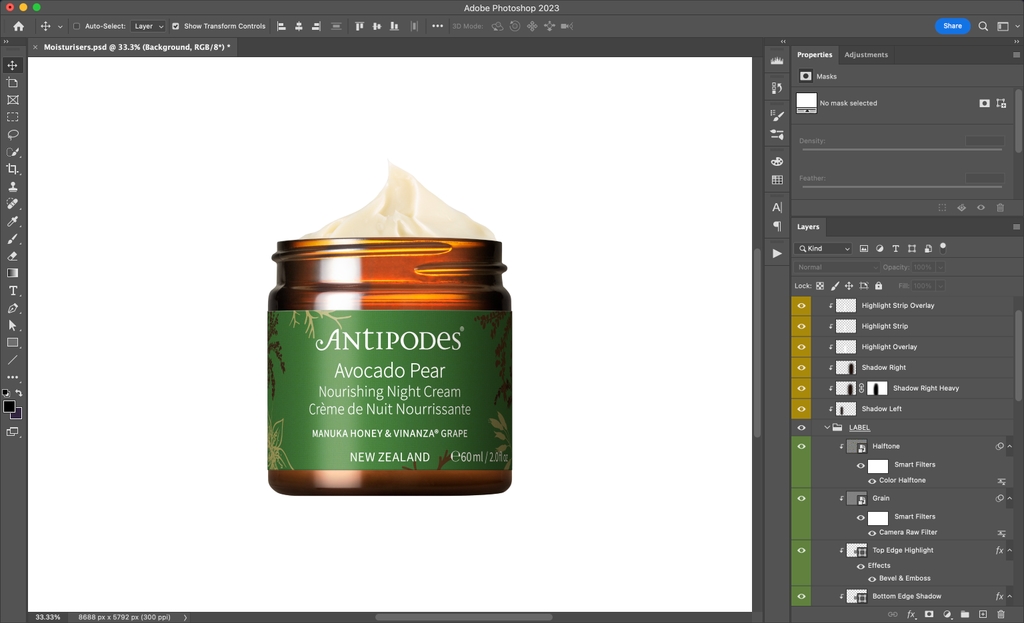 paid advertising
Brand engagement through digital advertising
Each month I create a series of ads to support our promotional campaigns. A number of variations are designed to use for A/B testing with different audiences. Each ad is customised to the locale and display platform. I also create our always-on ads focussed on brand awareness to engage with new customers.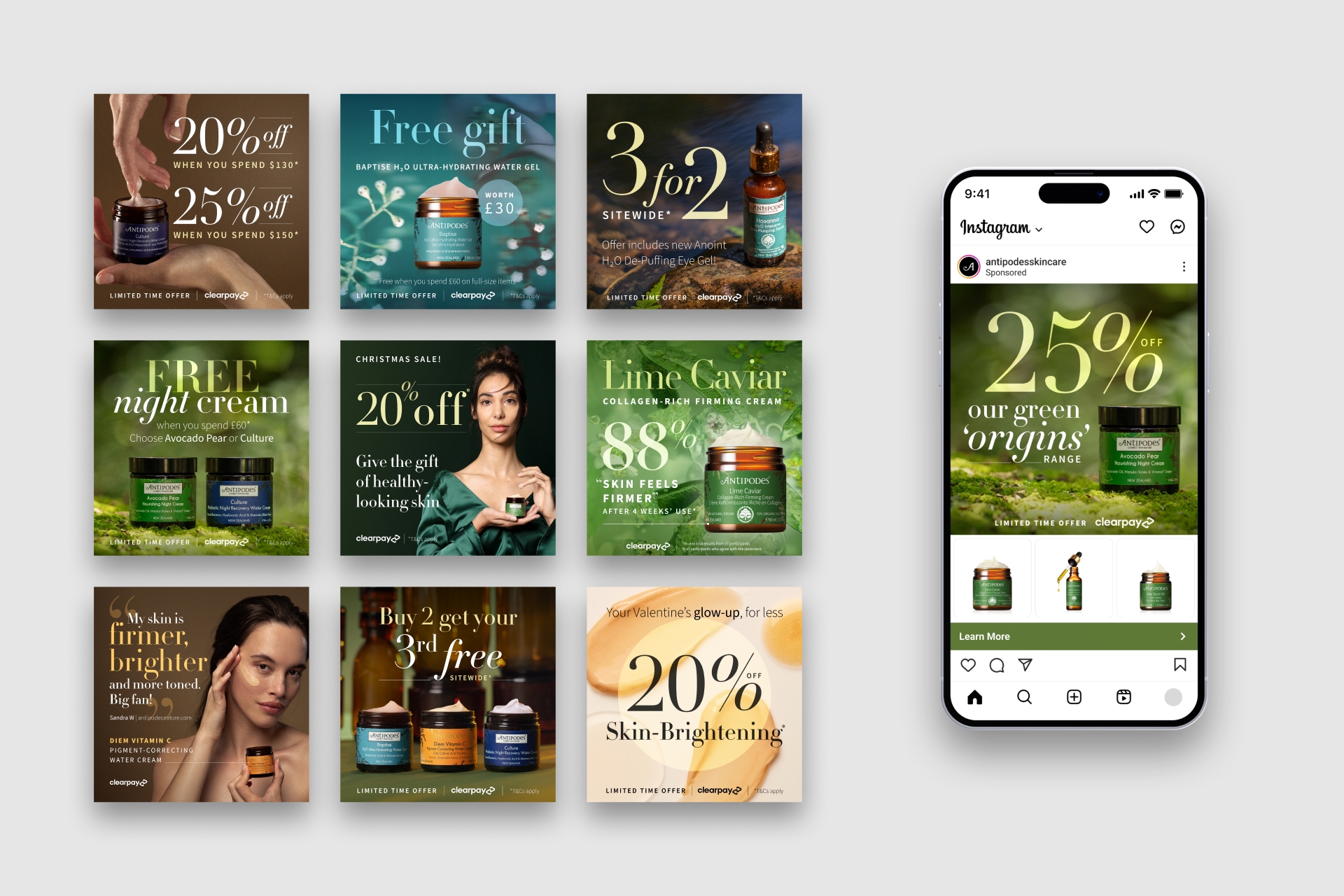 Procedural Graphics
Scientific 'lace work' to convey the essence of a brightening moisturiser
Diem Vitamin C is a moisturiser that contains peptides to help refine skin tone and correct pigmentation. I created a series of glowing line-work to support the look and feel of the Diem launch campaign. The interconnected swirls of dots are created in Houdini, a program for procedural modelling. The aesthetic is inspired by the microscopic structure of peptides and helps visually communicate the function of Diem as it repairs the skin.